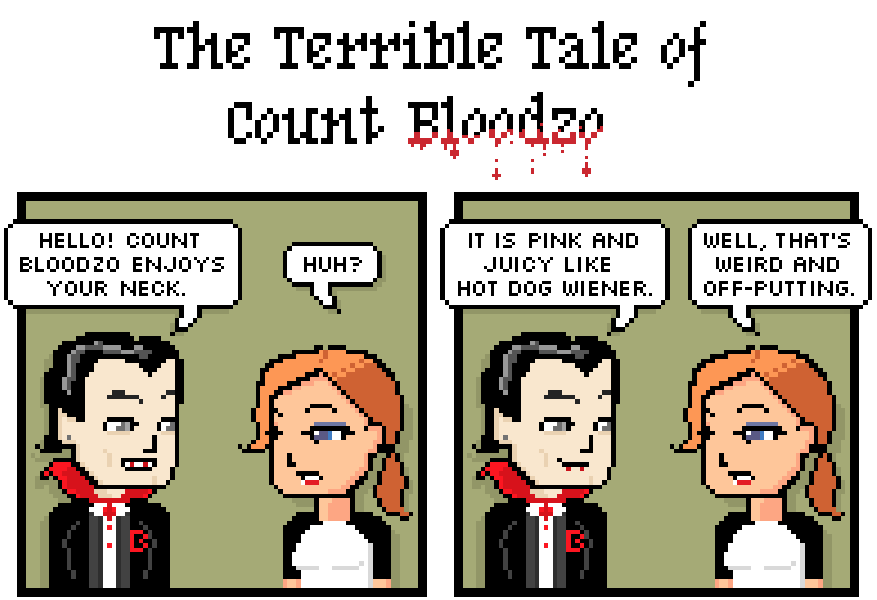 Don't be a creep, Count Bloodzo!
Bye-Bye, Tinker the True Love Tortoise
My first glow-in-the-dark t-shirt and one of my longest-running designs is coming to an end!
It's a cute drawing during the day... and turns into a gentle come-on at night.




I Was a Teen-Age Satan
I did a couple of t-shirts about my pals Satan and Optimus Fedora to help mark the spoooooooky season.
I've Got a New Book!